Homes for Sale in Dewittville, NY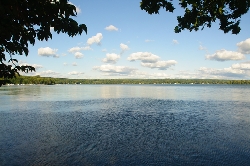 Dewittville homes are found in a delightful small town at the northeastern end of Chautauqua Lake. The majority of houses are summer residences that date back to the late 19th and early 20th centuries. The Point Chautauqua community is a nationally recognized historic district. Lakefront real estate in Dewittville offers breathtaking views of the Chautauqua Institution and bell tower, which are located directly across the lake. This peaceful community is the perfect place to relax and truly get away from it all.
Let us make your home search easier! Take a moment to register with our website. It's free, quick, and easy. Doing so will allow you to create your own custom searches. When Dewittville homes that match your search criteria are listed, we'll send you an email right away. It's that easy!
Homes in Dewittville: Relaxing Oasis at Chautauqua Lake
Dewittville real estate offers a great selection of single-family homes ranging from under $100,000 for a waterfront condo to about $650,000 for a beautiful lakefront estate. There is great golf just a stone's throw from the town at Chautauqua Point Golf Club. Dewittville homes are close to unique stores and restaurants such as Cadwell's Cheese House, Mar-Mar Wine & Spirits, and Olde Corner Deli. This is the perfect community for anyone seeking a perfect summer get away.
Please don't hesitate to contact us if you'd like to start the search for real estate in Dewittville. We're happy to answer any questions you may have and help find you the home of your dreams!