Homes for Sale in Celoron, NY
Celoron real estate is found the southwestern end of Chautauqua Lake. The community was Lucille Ball's childhood home; the house she grew up can be found on Lucy Lane. This charming village boasts over 2000 feet of public access lakefront, including the seven-acre Lucille Ball Memorial Park. Celoron homes are perfect to live in year round or make wonderful summer homes.
You can start to browse listings of Celoron homes for sale now! Or you can read more about this unique community below!
If you take a moment to register with our website, we'll be able to send you updates based on your search criteria. When Celoron real estate that matches what you're looking for is listed, we'll send you an email right away.
Celoron Real Estate: Home of the Summer Wind Cruise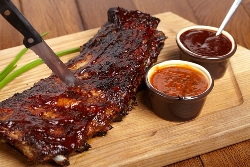 Homes in Celoron NY are close to many unique attractions and amenities. The popular Summer Wind cruise ship docks at the Celoron Pier. This state-of-the-art yacht offers breakfast, brunch, lunch, and dinner cruises on Lake Chautauqua, which provide excellent sightseeing opportunities and fantastic food. Owners of real estate in Celoron look forward to the annual Wild Rib Cook Off and Music Festival held in late May or early June at the Lucille Ball Memorial Park. This highly anticipated event promises excellent entertainment including a classic car show, vendors, and endless gourmet snack choices. Celoron homes also enjoy close proximity to great restaurants and several marinas. Come and see everything this wonderful town has to offer!
Are you ready to start your search for real estate in Celoron? Talk to us today! We'll be happy to answer any questions you have and help you find the perfect new home. Don't hesitate to contact us anytime.