Ashville homes are located in a picturesque community on the western side of Chautauqua Lake.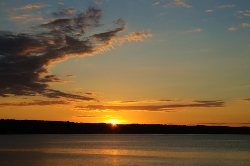 This beautiful area is comprised of many wonderful family-friendly communities, such as Cheney's Point, Longview, Sunrise Cove, and Loomis Bay. Real estate in Ashville offers amazing waterfront options with access to protected bays, calm waters, panoramic views, and excellent fishing opportunities. Buyers looking for farms & acreage land will be delighted to find that away from the lake, a rural lifestyle awaits. Check out our listings of Ashville homes for sale today, you'll be glad you did.
Did you know that you can simplify your search if you register with our site? It's quick, free, and easy. That way when Ashville homes for sale that match your criteria are listed, we'll be able to send you an email right away. Let us find you the home of your dreams. Don't delay! Sign up now.
Homes in Ashville: Outdoor Recreation & A Rich History
Outdoor activities such as snowmobiling, hunting, golfing, and horseback riding are easily found near Ashville homes. There is vast green space nearby, including four expansive state forests which are great hiking, jogging, and cycling locations. Golfers can enjoy a round on any of the three courses within a ten-minute drive from Ashville real estate: Sunset Valley, Maplehurst, and Timber Creek. History buffs will appreciate the abundance of 19th-century buildings in the area, including The Smith Bly House, which is listed on the National Register of Historic Places. This home was built in 1835 using a Greek Revival style and few changes have been made to the house over the years.
Ashville real estate is close to all amenities including a general store, library, post office, theater, golf course, and outdoor activities store. This is a wonderful area for a summer or second home, and also a great place to live year round. Come and see all the great options homes in Ashville have to offer.
If you're ready to start the search for real estate in Ashville, please feel free to contact us! We're lifelong Chautauqua residents who are happy to help. We want to help you find your dream home!