Welcome to Chautauqua Real Estate .com!
Not only see available Chautauqua Real Estate for sale... You can also choose a Search by area in the left toolbar. When you do it will auto-populate with homes for sale in that area. You can also choose our easy to use Property Search or Map Search. If you would like to Contact Us, we can do all the searching for you and then e-mail you a list of properties that match your criteria. Pushy sales people and spam e-mails are annoying. You will not get that from us. Give us a call at 716-485-1348. We answer the phone personally.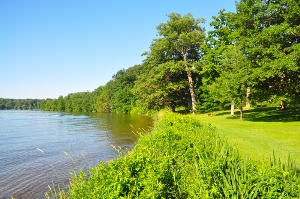 At Chautauqua Real Estate, we know the area inside and out. Along with our comprehensive access to Chautauqua Lake and Chautauqua Institution real estate listings, Chautauqua Real Estate also offers friendly and dedicated service to help you gather as much information about your new potential home and the area around it as possible. Owners Craig and Nancy Gleason offer buyers representation at no cost to you. We are paid simply by sharing the commission with the listing agent.
This website is a starting point to help you find that perfect home on Chautauqua Lake or it's beautiful surrounding area. as a guide to the towns and cities which make up this beautiful region, and to show what we can do for you as Chautauqua Lake REALTOR®. Whether you're buying or selling a home, our local knowledge and expertise can help you enter the market with confidence, and get the most for your investment. For more information on our services, please browse our Buyers and Sellers pages.
Chautauqua Lake real estate in Chautauqua County, New York is one of the most popular vacation home markets in the Northeast. With its rich variety of stunning lakefront properties, historic old-town buildings, and affordable single-family homes, Chautauqua Real Estate has something to offer any buyer interested in upstate New York living.
Browse Communities
Chautauqua Lake Homes: Western Gateway to New York
Chautauqua County real estate is found at the western gateway to New York, located in the state's southwest corner, and bordered by Pennsylvania and Lake Erie. With Lake Chautauqua in the middle, the county includes more than 1,500 square miles of beautiful lake-modeled terrain, a pristine state park area, and dozens of charming towns and small cities.
Only 150,000 residents call Chautauqua County home year round, making it is as sparsely populated as it is pretty. Homes on the Lake are situated in a variable climate, with certain areas being tempered by Lake Erie and those at higher altitudes having cool summers and snow cover for three major ski resorts. Our average summer temperature is 77 degrees and our winter average is 32 degrees.
Spending summers living in Chautauqua Lake real estate is a great way to create fantastic memories. Enjoy a dinner cruise on The Summer Winds or Chautauqua Belle Steamboat. Take a ride on a sailboat or jet ski. Waterski or tube behind a power boat. Travel across the lake to Bemus Point on the historic ferry that runs back and forth. The opportunities for great outdoor recreation are endless during the summer for residents of Chautauqua Lake homes.
Did you know that you can Register with our website to help make your home search easier? That way, when a listing matching your criteria is added, we'll be able to send you an email to let you know! It's easy, quick, and free!
Chautauqua Lake Properties: A Historical Past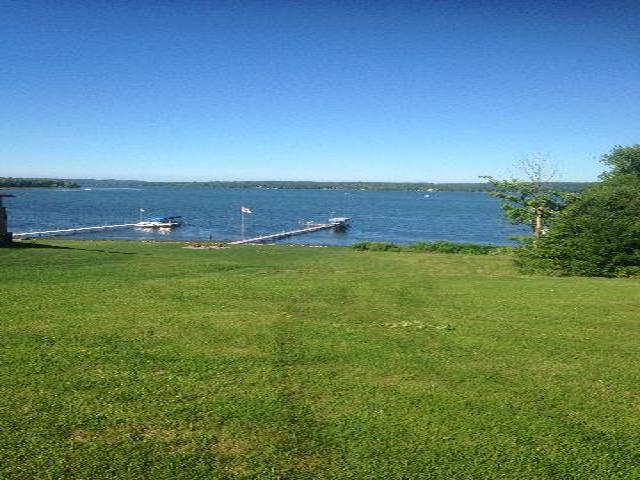 Homes in Chautauqua Lake are some of the most affordable in the country. Living here affords access to excellent schools and universities, museums, churches and a down-to-earth lifestyle supported through agriculture, manufacturing, education and a cultural heritage.
The lake itself is important to Chautauqua Lake real estate owners and an integral part of the area's history. There have been many theories as to what the name 'Chautauqua' means in the Seneca language. The lake resembles a bag tied in the center; it has a narrow middle, with a northern and southern basin at each end. Thus, the favored translation of the word 'Chautauqua' is 'bag tied in the middle.'
Real estate on Chautauqua Lake's east side is afforded amazing western sunset & sunrise views. The northern basin has great golf options including Chautauqua Golf Course, Chautauqua Institution Golf Course, and Willow Run Golf Course. There are also great state parks in this area, such as Long Point State Park and Midway State Park, as well as the Chautauqua Marina. Chautauqua Lake homes on the north end are also just a stone's throw from great shopping and excellent restaurants.
If you're ready to get started on the search for homes in Chautauqua Lake, please feel free to contact us anytime! We're here to help you in any way that we can. Let's find your dream home today!